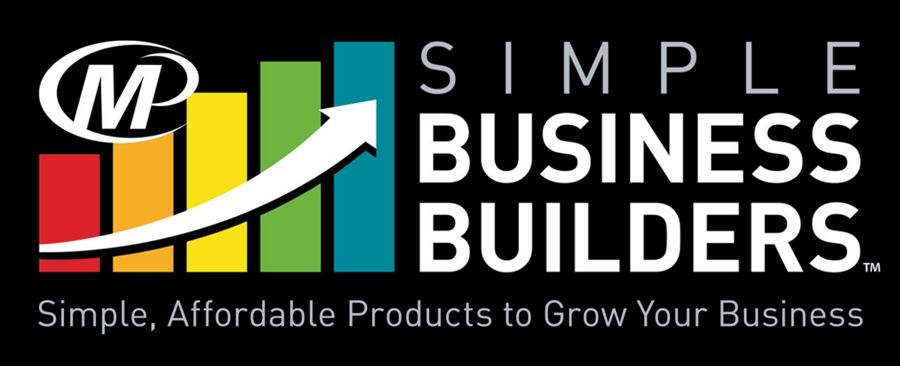 General Guidelines
• Design Service is not included.
• Full payment is required at the time of ordering. Additional charges for design services must be paid in full upon pick up.
• No deliveries — pick up in the store or direct shipping available for some products.
File Requirements
• 300 DPI print-ready PDF files are required.
• The fonts must be set to outline.
• Files that are to print with a bleed must contain a bleed that is opened up to an additional 0.125 inches on all sides.
• A preparation fee of $7.50 will be charged to convert customer-supplied design files to the required PDF format.
• Design file preparation services are available at $90/hour.
BUSINESS CARDS
500 Business Cards | $25
Base Price Includes:
• Full Color standard 3.5" x 2" Business Cards 4/0
• 14pt C2S gloss cover with glossy sheen both sides
• Full bleeds are allowed
Options:
• Double the quantity to 1,000 cards — add $10.00
• Full color back side printing — add $5.00
• UV Coating of gloss surfaces — add $5.00
• Upgrade paper:
    • Thick 14pt C1S gloss front and printable uncoated back — add $5.00
    • Ultra-thick 16pt. C2S gloss cover with glossy sheen both sides — add $5.00
    • Top-quality 13pt. recycled matte cover — add $8.00
    • Top-quality 13pt. 100% recycled matte cover — add $12.00
    • Velvet smooth 15 pt. matte cover — add $7.00
    • Velvet smooth 15 pt. matte cover with Soft Touch coating — add $12.00
FLYERS
1000 Flyers | $195
Base Price Includes:
• 1,000 Full Color 8.5x11 inch 4/0
• Printed Full Color on front with a blank back side
• Full bleeds are allowed
• Printed on 100# gloss text with glossy sheen on both sides
Options:
• Back side printing — add $30.00
• Fold in your choice of half fold, trifold or letter fold — add $10.00
• Upgrade paper:
    • Lightweight 70# 50% recycled matte text stock — add $15.00
    • High Quality 80# 50% recycled matte cover stock — add $25.00
    • Printed on 100# gloss cover with glossy sheen on both sides — add $90.00
    • Top-quality 13pt. matte cover — add $25.00
    • Top-quality 13pt. 100% recycled matte cover — add $90.00
BROCHURES
1000 Brochures | $235
Base Price Includes:
• 1,000 Full Color 8.5x11 inch 2-sided folded brochures
• Printed Full Color on both front and back side
• Full bleeds are allowed
• Printed on 100# gloss text with glossy sheen on both sides
• Folded in your choice of half, tri-fold or letter fold
Options:
• Upgrade paper:
    • Lightweight 70# 50% recycled matte text stock -- add $15.00
    • High Quality 80# 50% recycled matte cover stock -- add $25.00
    • Printed on 100# gloss cover with glossy sheen on both sides – add $90.00
    • Top-quality 13pt. recycled matte cover – add $25.00
    • Top-quality 13pt. 100% recycled matte cover – add $95.00
POSTCARDS
1000 Postcards | $90
Base Price Includes:
• 1,000 Full Color 4x6 inch Postcards
• Printed Full Color on both front and back sides
• Full bleeds are allowed
• Printed on Thick 14pt. C2S gloss cover with glossy sheen on both sides
Options:
• Larger size – 1,000 6x8.75 inch postcards – $210
• Much Larger size – 1,000 6x11 inch postcards – $240
• Upgrade to Ultra-thick 16pt C2S cover – add 10%
• UV Coating for super glossy finish – add 10%
RACK CARDS
1000 Rack Cards | $120
Base Price Includes:
• 1,000 Full Color 4x9 inch Rack Cards
• Printed Full Color on both front and back sides
• Full bleeds are allowed
• Printed on Thick 14pt. C2S gloss cover with glossy sheen on both sides
Options:
• Upgrade to Ultra-thick 16pt. C2S cover – add $10.00
DOOR HANGERS
500 Door Hangers | $110
Base Price Includes:
• 500 Full Color 3.5x8.5 inch door hangers
• Printed Full Color on the front side with a blank back side
• Full bleeds are allowed
• Printed on Thick 14pt. C2S gloss cover with glossy sheen on both sides
• UV Coating for super glossy finish
Options:
• 500 larger 4.125x11 inch door hangers - $130
• Back side printing – add 10%
• Perforation 2 inches up from bottom – add 10%
PENS
300 BIC® Clic Stic® Pens | $170
Base Price Includes:
• Choice of barrel and trim colors (over 600 combinations available)
• 2-color barrel imprint
Color Choices:
• Body & trim colors:
Black, Blue, Burgundy, Clear, Cobalt, Cream, Espresso, Forest Green, Green, Metallic Dark Blue, Metallic Brown, Metallic Green, Metallic Orange, Metallic Red, Metallic Sand, Navy, Orange, Pink, Purple, Red, Silver, Slate, Teal, White, Yellow
• Ink colors:
Medium Point - Black, Blue, Red, Fashion Blue, Fashion Green, Fashion Pink, Fashion Purple; Fine Point - Black, Blue
Options:
• 1 additional color in barrel imprint (3 max) -- add $0.12 per pen
• 1-color imprint on clip – add $0.12 per pen
STICKY NOTES | VEHICLE SIGNS
500 BIC® Sticky Note™ Pads | $180
Base Price Includes:
• 4x3 inch, 25 sheet adhesive notepads
• Price includes a 4-color process imprint
• Full bleeds are permitted
Options:
• Must be ordered in increments of 500 notepads
Vehicle Signs | $80
Base Price Includes:
• 2 Full Color 12" x 24" magnetic vehicle signs
• Full bleeds are permitted
YARD SIGNS | BANNERS
10 Yard Signs | $150
Base Price Includes:
• 24x18 inch signs printed on 4mil Coroplast
• Printed in full color on both front and back side
• Stakes are included
• No bleeds are allowed
Restrictions:
• Must be ordered in groups of 10
• Order may include multiple designs at no additional cost
1 Vinyl Banner | $45
Base Price Includes:
• 6x2 foot banner printed on 13 oz. scrim vinyl with reinforced edges
• Printed 1-sided with full color on the front and a blank back
• Full bleeds are allowed
Options:
• Grommets every 2-3 feet – no charge
• Other sizes - call for details 510.540.7113