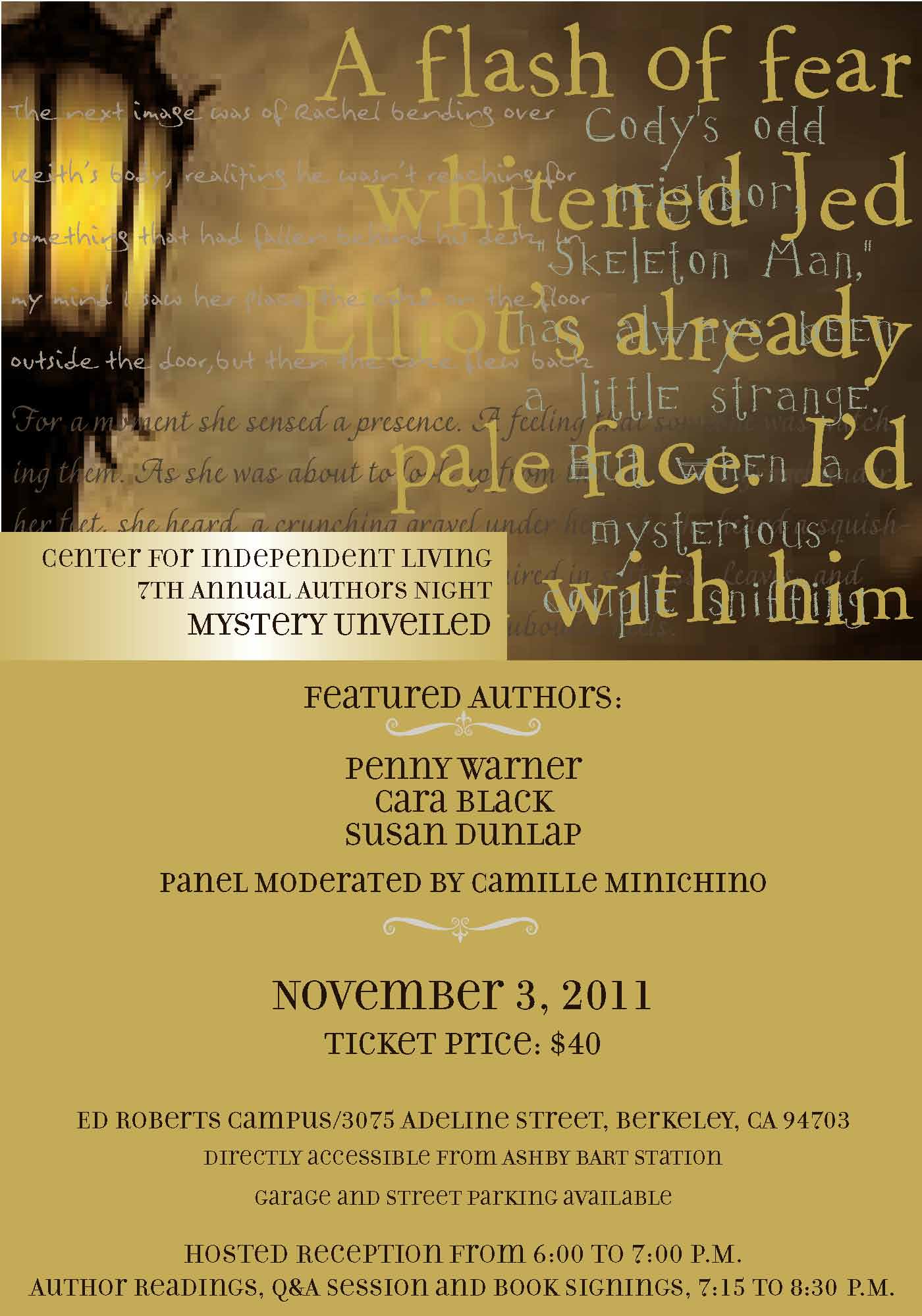 Minuteman Press & Publisher, Fred Fassett, has again helped to sponsor the 7th Annual Authors Night held at the Ed Roberts Campus. This event is a natural for us because of our 10+ year association with the CIL and our own interest in the book printing and publishing world.
We were pleased to see our friend Marion Abbott, proprietor of Mrs Dalloway's College Avenue, Berkeley bookstore, offering books for sale with proceeds going in part to CIL. Minuteman has had a long term and excellent relationship as the printer for Mrs. Dalloway's.
Minuteman Press of Berkeley, aka General Printing Books and Captain Copy, has been printing and publishing books for our entire forty year history. We have long been associated the poetry movement and with producing poetry books in Berkeley.
Minuteman and General Printing have helped to sponsor the annual Mother Hen Berkeley Poetry Festival which been running for thirteen years. Starting in the 1970's when we were known as Captain Copy, we have helped to make publishing affordable for Berkeley poets. Our friend Louis Cuneo, founder of the festival and Mother Hen has been a great force for Berkeley poetry.
In 2009 we published what will become a science fiction classic. Terra, by famed Berkeley fine artist and author Ed Monroe has enjoyed considerable success.
Ed first found fame as a painter of classic Bay Area scenes and fantasy works such as the Dragon on the Golden Gate Bridge.
In 2010 we published An Actual Man, a book about Michael Murphy, the Human Potential Movement and the founding of the Esalen Institute. This book was published under our Minuteman Press Berkeley imprint. Michael is co-founder and Chairman Emeritus of the Board of Esalen Institute. Michael will be speaking about his work at Esalen: Connections: The Elixir of Life Esalen's 10th Annual Benefit Weekend November 11-13, 2011. Michael will be sharing the stage with Michael Krasny of KQED's Forum program.
Also in 2010 Minuteman had the distinct pleasure of printing the book: Freedom Comes from Understanding, by Jon Schreiber of Breema Center Publishing of Oakland. As a result of our work on this Minuteman received an NALC award for excellence in production values.
Coming up Minuteman will be hosting a workshop in chapbook publishing during the month of November, organized by well known Bay Area editor and teacher Jannie Dresser.
Stay tuned for more information about book printing and publishing.
Fred Fassett, Publisher